Christopher Kane (born 26 July 1982) is a Glasgow-born London-based fashion designer, who graduated from Central Saint Martins College of Art and Design in 2006.
we adore him, because are:
-last fashion show Spring 2010: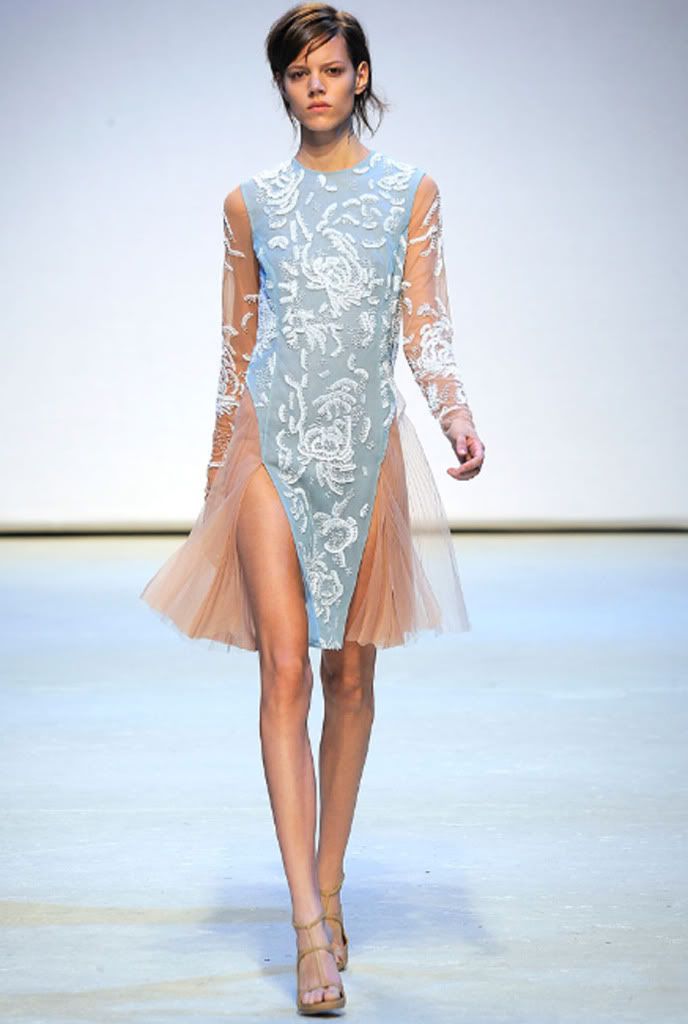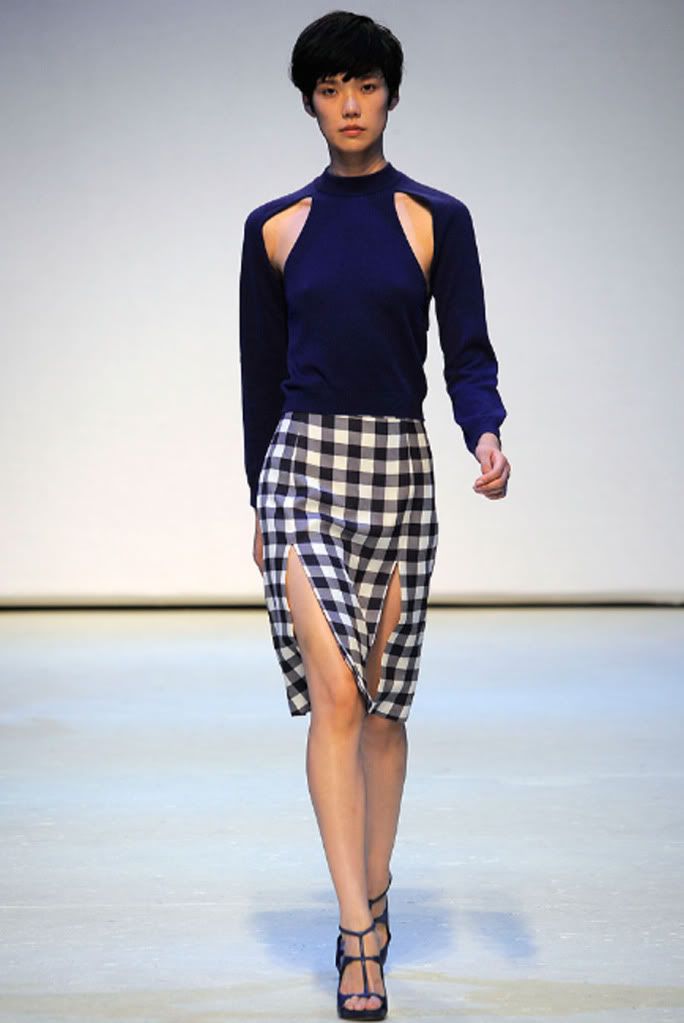 -Christopher Kane for Versace:
Donatella, who hired Kane as a Central Saint Martins graduate in 2007 as a consultant, said the North Lanarkshire-born designer "is a highly creative young designer and his work impressed [her] from the beginning. His rock'n'roll style is very powerful, glamorous and sensual, perfectly in tune with the mood of Versus."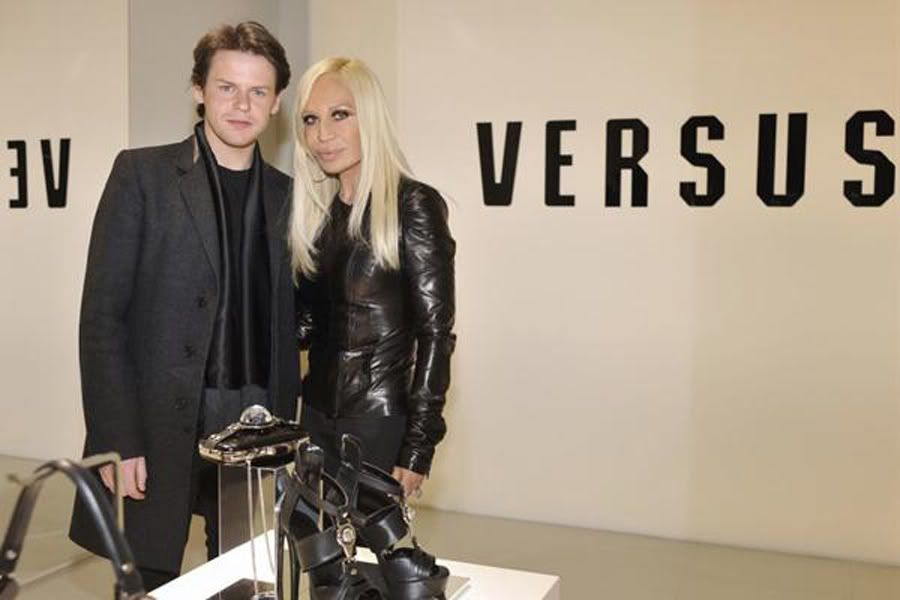 -Christopher Kane for Topshop:
Pretty yet perverted, innocent yet disturbing—with its gingham chiffon, fan pleating, puff sleeves, and thigh-split dresses, Christopher Kane's Spring collection walked the fine line between good and bad taste that has made his clothes such a phenomenon. The repetition of the central idea—complex, pieced dresses with inserts of pleats; pastel pink, baby blue, and navy or brown checks; bra cups; and panels of white rose-beaded embroidery—became relentless, mesmeric.
The collection - which includes clothing, shoes and bags - starts at £30 for the black scarf, up to £150 for, among other items, the black, eyelet, platform sandals.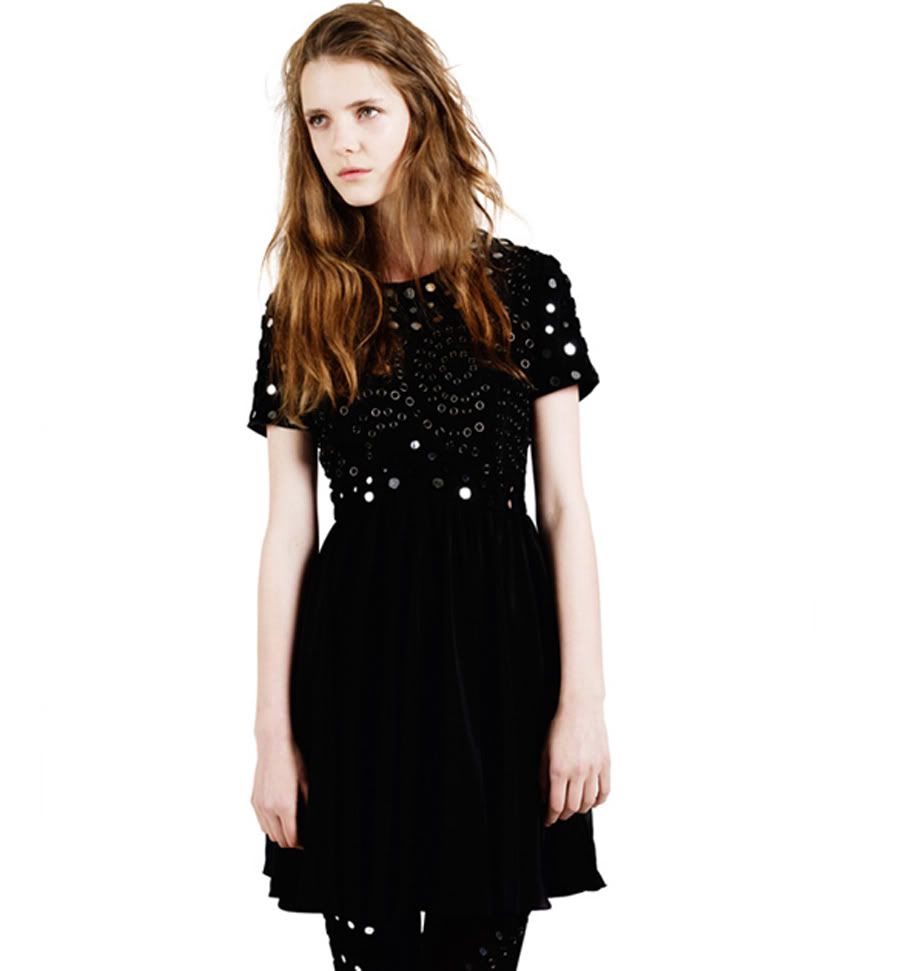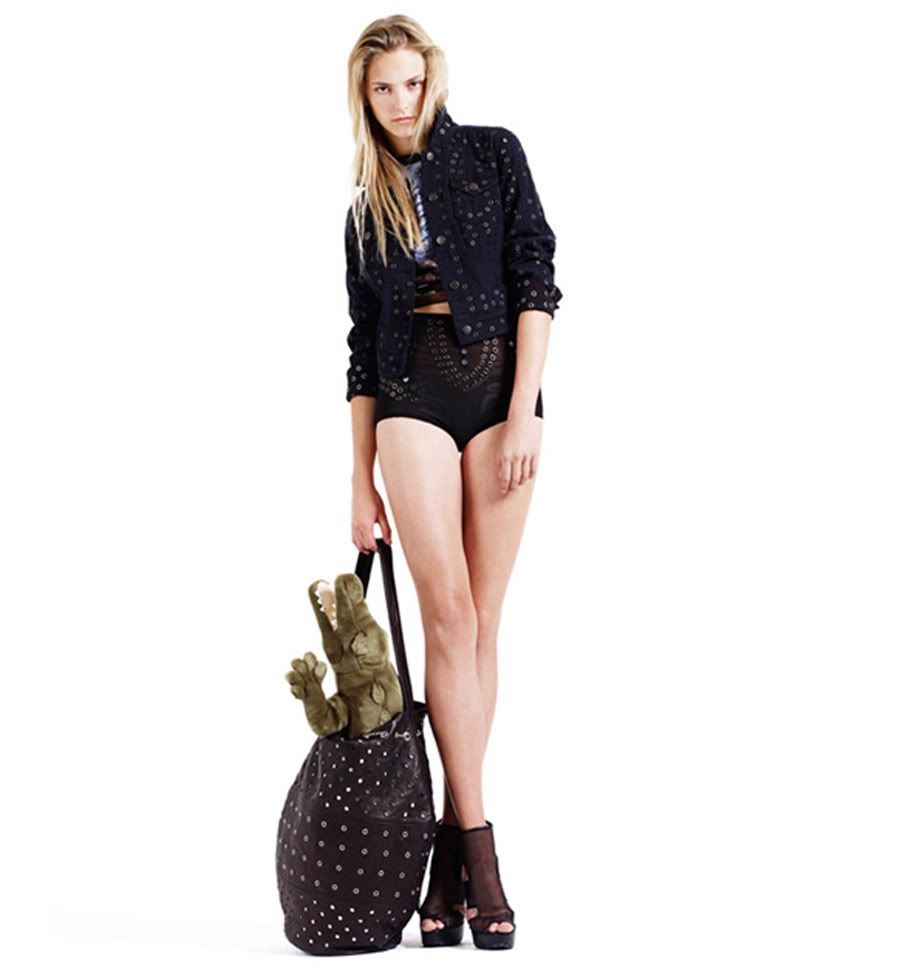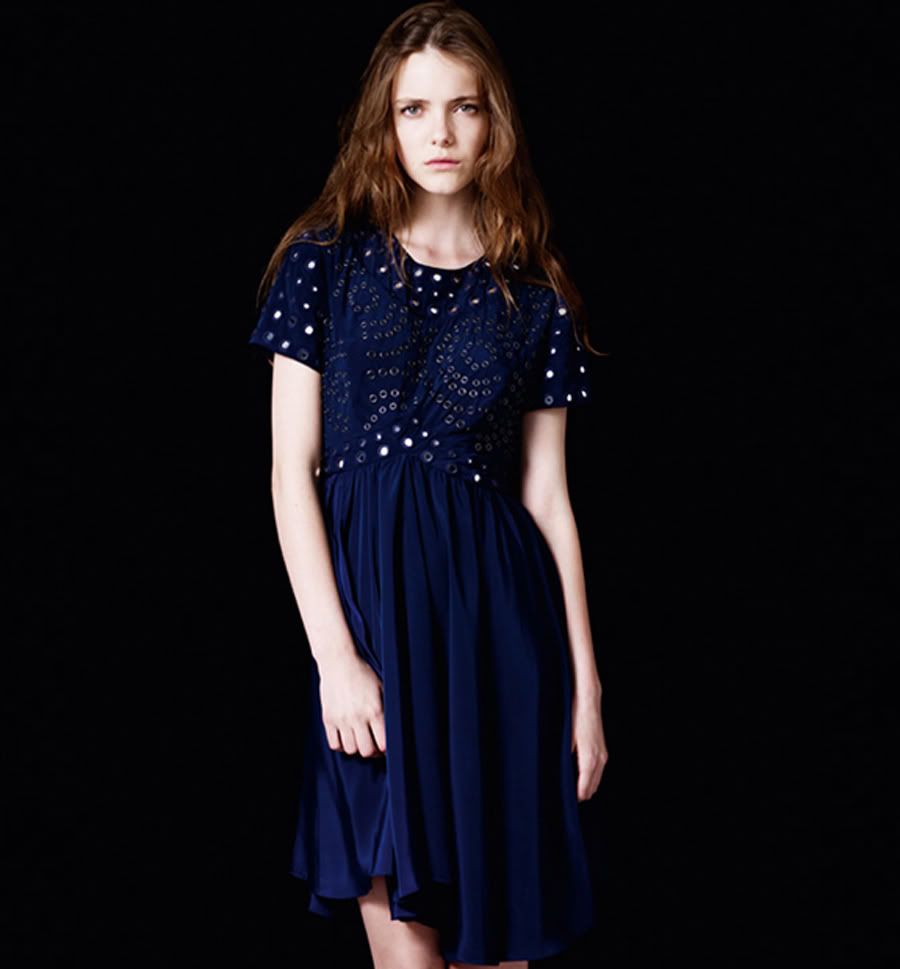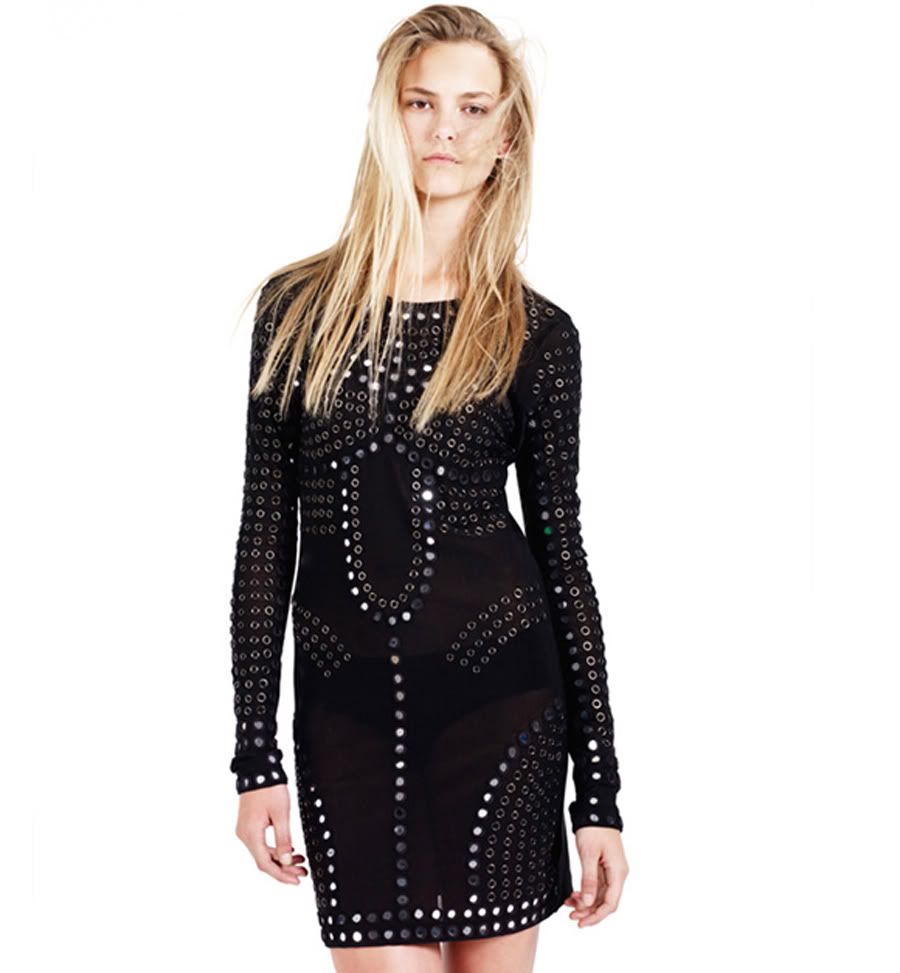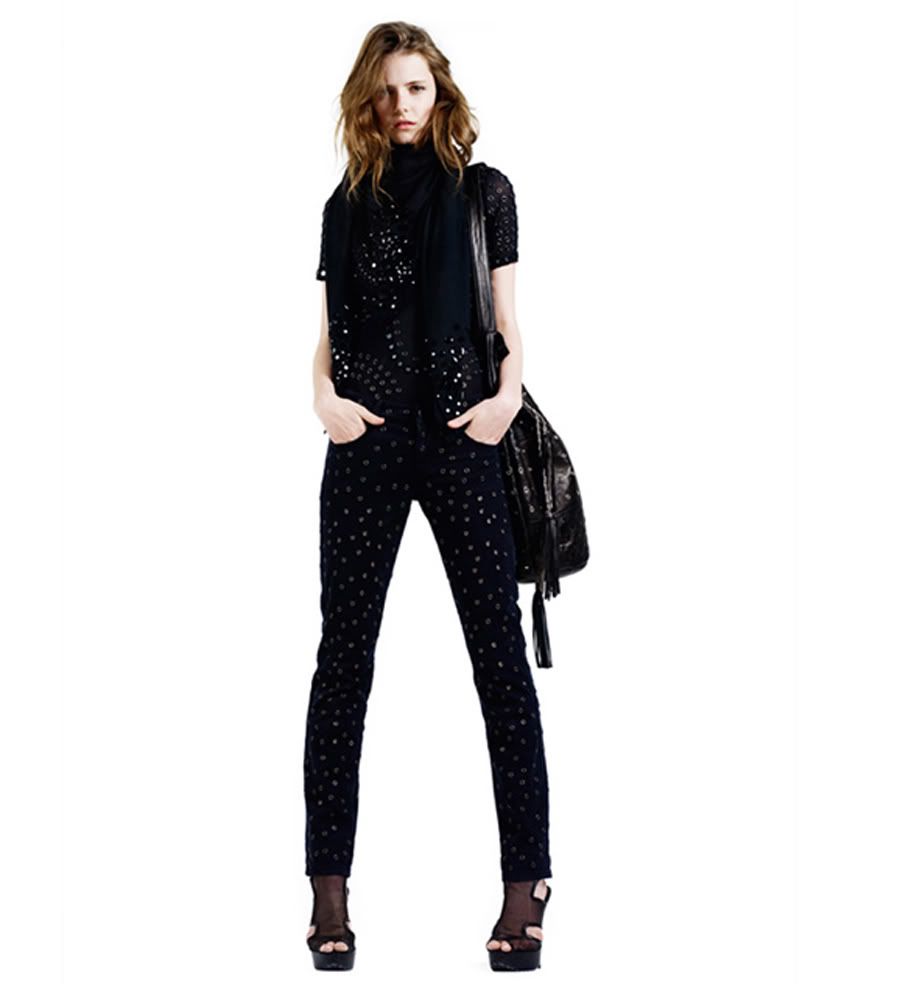 -and for his big talent, of course...
Enteni Karyuk